Digitization of learning with the Ljubljana City of Learning platform
April 22, 2020
Good practice, Ljubljana City of Learning
0 comments

Cities of Learning is an initiative that allows young people to easily browse various learning opportunities in their city. They are based on the online platform "Cities of Learning by Badgecraft", which brings together maps of learning opportunities of all participating cities and regions of learning. You can also find "Ljubljana City of Learning" among the partner cities, and you can also follow the news via the Ljubljana City of Learning Facebook profile.
TiPovej! by transferring the infrastructure to Ljubljana, enabled young people to:
browse the map of Ljubljana, where individual learning providers and their (digital) learning opportunities are mapped;
follow the already created playlists;
or create their own playlists that are rewarded with digital badges for participating and learning.
The great benefit of the platform is that it allows young people to explore and engage in digital learning experiences in a given context, by which youth organizations proactively compensate for the loss of learning opportunities and activities for young people, especially during extraordinary circumstances such as the COVID-19 pandemic lock-down.

How do you become a learning provider?
With the Ljubljana Learning Platform, you are creating digital learning opportunities for young people. If you are interested in how you can transfer your activities to the digital world … learn here.
To start with, you can not only offer young people individual learning opportunities, but also extend them and build playlists.
go to the online platform and sign up.
visit your dashboard. When you enter a new learning opportunity (description, duration, location, image, digital material, links, videos), the program automatically generates a learning badge.
publish your activity.
If you need more information or assistance in discovering e-learning opportunities, write to info@tipovej.org or just follow the link and test the platform's features in practice and learn more about Cities of Learning.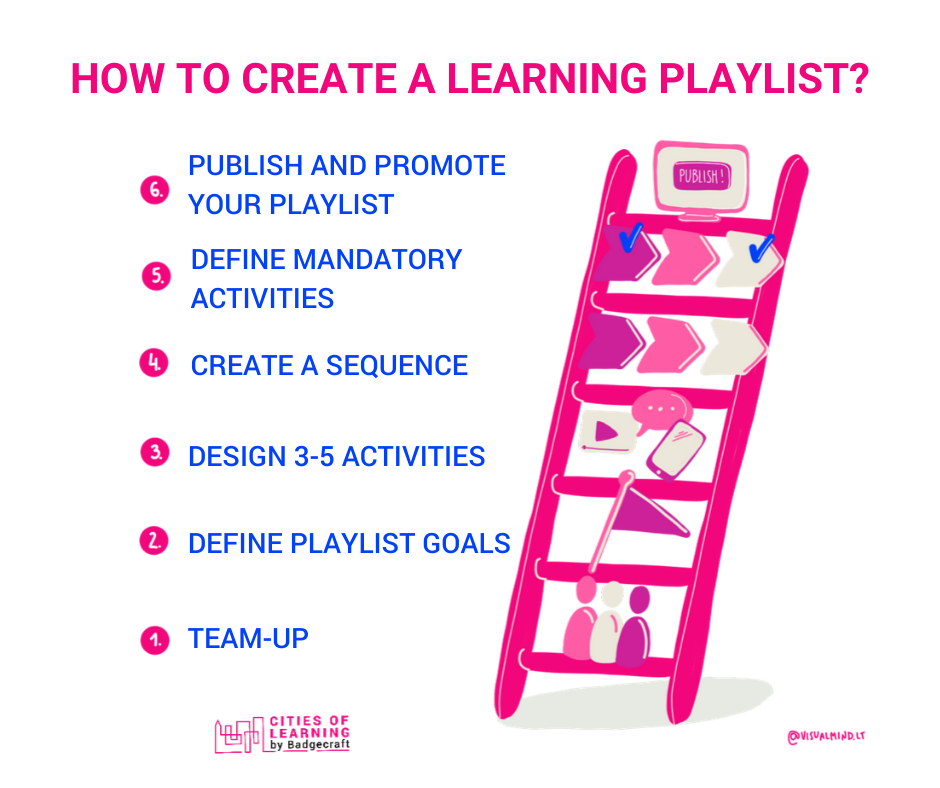 How do you become a user of Cities of Learning?
Choose city or region from the list here, then choose activity you like and start learning today! If you complete activities or playlists – you will receive a badge!
Ljubljana City of Learning Information