Welcome to the City of Learning!
September 28, 2019
Uncategorized
0 comments
Our need for professional and personal growth has transcended the walls of classrooms and lecture rooms a long time ago. So, how do we learn today? We learn at the computer screen, we learn outside, we learn from each other, we learn in solitude, we learn in groups, we learn by doing and we learn by reading about those who have done it before us. Today, we commit to never stop growing, to continue reinventing ourselves, and acquire new skills and knowledge wherever we are. Cities of Learning is designed to help you do just that.
So, what is Cities of Learning?
Imagine all the learning opportunities in your city available at your fingertips and the recognition of your learning efforts lined up perfectly in a digital badges portfolio. Shortly, Cities of Learning is an online platform with an interactive map for youth allowing to pick and choose learning opportunities based on their passion and interests. Browse the map of your area, choose an event or another opportunity of your liking, sign up, take part, check-in your experience on your Badgecraft account and earn a badge! Or choose one of our organisers learning pathways (a list of connected learning opportunities) to sharpen your skills even further.
Badgecraft founders, Nerijus Kriaučiūnas and Laimonas Ragauskas, became inspired by the success story of Chicago City of Learning and LRNG platform which offers a community-based education. In cooperation with other international partners involved in badging initiatives in Europe, they decided that it's time for Europe to offer the same flexible learning platform which uses open digital badges as its main tool of recognition. Badgecraft took it even further and introduced an interactive map function to the platform in order to visually present all learning options relevant for the user.
Why Young People?
Nerijus and Laimonas have worked in the field of informal education for almost twenty years. "We are very aware of youth's learning habits behind the walls of the classroom and what kind of challenges they face today"–says recognition systems designer Laimonas. Youth is in need of a more connected, diverse and recognised learning opportunities, based on their passions and interests. Similarly, the same challenges are echoed by organizations and agencies working with regional, national and EU youth policies.
However, it goes without saying that while Cities of Learning has a strong focus on today's youth, the platform is open to every curious learner in the specific city or region.
It takes only a few seconds to find your next learning opportunity. Source: vilnius.cityoflearning.eu
Smart and Digital Learning
Learning behind the walls of traditional education institutions is not new. What IS new, however, is that today we can offer a smarter and more accessible way of finding the opportunities for your personal and professional growth. Digital solutions like geolocation, personalised learning tracks and digital badges allow us to offer you a systematic and sustainable way of learning. In order to be sustainable, the learning opportunities must be linked to real life, focus on the 21st-century skills needed in today's job market, and be delivered in a participatory way.
So, how do we create a smart, digital and sustainable learning experience? We use: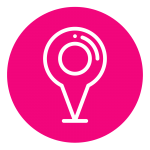 Interactive map. Easily navigate through the interactive map of the territory to search and filter learning opportunities matching youth interests.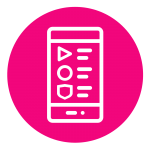 Learning playlists. Create and join local and digital experiences organised into thematic learning pathways.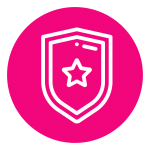 Digital badges. Capture and showcase experiences, skills and achievements by earning digital badges. Store everything in an online skills portfolio and use it to unlock your new life and career opportunities. (Wondering what are digital badges? Read more here.)
Cities of Learning initiative in Europe is developed through the strategic partnership project "Connected Spaces of Learning in Europe", supported by the EU Erasmus+ programme. Nine organisations from Germany, Spain, Lithuania, Netherlands, France and Ireland came together to create a sustainable youth-oriented online solution to map, deliver and recognise diverse learning opportunities for young people.
At least 1000 young people will be involved directly in the research, testing and using the interactive maps of Cities of Learning. What is more, at least 85 coaches (social workers, educators, youth workers and youth leaders) will engage in staff training and multiplier activities.
Join us!
If you would like to find out more about what it takes to become a City or Region of Learning contact us at info@citiesoflearning.com
What's next?
Watch this place for new content as we explore what it's like to be a City of Learning and what that means for the youth, education providers and businesses and share the latest news. Also, don't forget to follow us on Facebook, Twitter and LinkedIn.