Change Makers with Hot Glue Guns and Keyboards
August 12, 2020
Eastern Cape Region of Learning, Good practice, Tilburg City of Learning, Tips, Vilnius City of Learning
0 comments
Digital Generation Youth project consortium members from Nigeria, South Africa, Lithuania and The Netherlands gathered for an open online webinar. This time the concept of maker space was at the core of this webinar. Maker Spaces from Lithuania and Nigeria shared their tips and tricks on how to motivate children and young people to go hands-on and DIY.  
Enjoy watching the video recording of the webinar and learn about:
Getting to know each other (from 0:00)

Exploring the example of '

Pats Sau

' maker space in Lithuania, Martynas Mažvydas National Library in Vilnius (from 07:30 )

Virtual tour in  '

Pats Sau

' maker space (from 34:26)

Exploring the example of how '

W.TEC MakeHer Space Programme

' maker space offline turned into an online learning platform in Nigeria (from 38:05)

Questions and answers (from 58:10)

Closing remarks (from 01:07:08)
Making a change in a library with a hot glue gun
The curators of the maker space 'Pats sau' Donatas Kubilius and Adriana Daškevič shared their passion for DIY and daily work with youth. This maker space in the National Library in Lithuania has inspired many other libraries to start similar activities. So far more than 2000 parents, 11000 young people, and 250 groups already explored this maker space. There are a variety of activities and skills young people can learn – 3D modeling, sewing, crafting, cutting, stamping, constructing, printings, upcycling, etc.
Donatas and Adriana emphasized that running such space totally for free for the visitors has some challenges along:
they emphasize the rule of really re-making of old things and materials brought by space visitors

they get some money for buying some materials (glue for the glue gun, special material for 3D printer) by collecting plastic deposit bottles in boxes or getting some small donations from the visitors

national lockdown inspired them to look for new ways to outreach children and youth – they started live webinars on how to DIY things at home and had thousands of viewers twice a week
What is more they shared several educational tips and tricks to ensure children and youth come to the maker space for long:
transparency – they have clear rules how they store materials and keep the space clean. All the materials that are in plastic and transparent boxes – are free to use. 
ideas – every young person has to bring their own idea what they want to do. The consultants only help them orient, look for information online and help with tools. If the idea is their own, it is more likely they will be interested in implementing it until the end
peer support – the space encourages not only learning how to do it yourself, but also helping peer learners by teaching them. Even the consultants admit, they do not know everything and very often kids can find solutions faster than they do. Also, being a peer teacher to your fellow friends is very rewarding and boosts self-esteem.
co-creation – children and young people can create their own pathway of learning and doing. No tests, no lectures, to teachers!
user-oriented – the working hours are adjusted to youth needs. The space is open 7 days a week and starts working in the afternoon until late evening.
The biggest impact is that this maker space created a totally new image for young people towards the library. It is no longer a place for books. It's a space for experience, learning and crafting.
Covid transforming offline into online
Folashade Braimoh, project manager at W.TEC shared the story of  how 'MakeHer Space programme' evolved from offline maker space into an online learning platform. The COVID-19 hit hard on the plans but the organisers showed a real flexibility and capability to adapt to changing circumstances. 
The MakeHer Spaces project teaches selected girls to create technology and engineering-based solutions that solve problems in their communities, provide information about career options and exposes them to women working successfully in STEAM.
They should have started as a network of offline maker spaces, but later had to rewire online. Instead of teaching young girls how to do electronics and digital circuit technologies and mechatronics, they taught website design, 3D modelling, video marketing and other skills.
Participants, using online communication tools such as Hangouts, Zoom, Google Classroom, Filmora9 and many more created outstanding projects – built flash drives, 3D home models, websites, videos.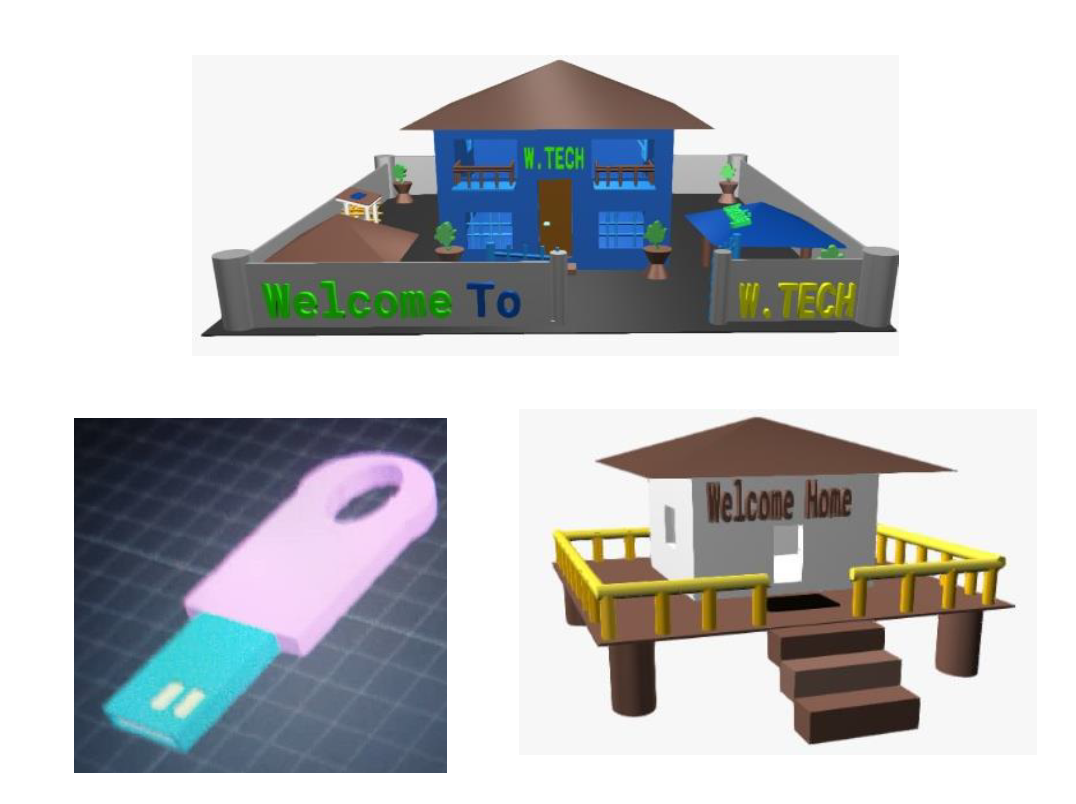 Some of the challenges this online maker space faced:
Poor Internet connection and power supply – an unstable internet connection or lack of electricity discouraged some of the students to attend online learning sessions.

Different Interfaces of Apps on device/OS did not help in finding suitable tools or learning content for the girls.

Some students joining class late or some students are shy to speak up
The recognition brought with Open badges and certificates stating the competences girls gained helped to motivate participants to join. Best project authors and students received invitations to other accelerating programmes.
Would you like to join the growing global network of Cities of Learning?
You can:
Create and initiate learning activities on the

global.cityoflearning.eu

  

Promote Cities of Learning in your city or region and establish it! Contact us for more information by email: info@badgecraft.eu and read more in our

Starter Kit

Participate in various activities, learn and earn badges. Choose your city and explore opportunities here: citiesoflearning.eu
This webinar was delivered within the Digital Generation Youth project that aims to transfer methodologies of youth digital literacy education. This project is implemented with the support of Erasmus+ co-funding